Contact Us To Learn More
Let us know how we can help. If you have any questions or concerns about the services we offer, please do not hesitate to get in touch anytime. We will get back to you as soon as possible.
"*" indicates required fields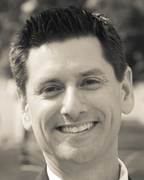 Yellowshake LLC is led by Jonathan Bishop, who has over 25 years of leadership experience in the information technology and telecommunications industries. These include account management, business development, and executive management.
With an uncompromising client focus, customer perspective, and experience in leading teams, Jonathan continues to marry vision with technology systems and services. Through this, he is able to achieve breakthrough results for the clients he serves.
Jonathan graduated from Messiah College in 1991 and holds a Bachelor of Science degree in Business Administration. He currently resides in southern New Jersey with his wife and two children.